Anoka County Garage Door Repair Experts Are Experienced!
Anoka County is about to enjoy the best of Johnsons Mobile Garage Door Repair
. We offer all types of repairs and we are bringing this amazing offer to Anoka County. To enjoy our repair services today, give us a call.
Garage Door Service In Anoka County, MN
Johnsons Mobile Garage Door Repair
is bringing its services to Anoka County. Their service works include sales and services on garage doors, fixing and repairing a garage door, routine checks, and maintenance. Our technicians are experienced in repairing garage doors and are always ready to come down to your location to offer their amazing services. Reliability and dependability are our watchwords and all our positive reviews prove that we have been doing good jobs when it comes to garage door repair.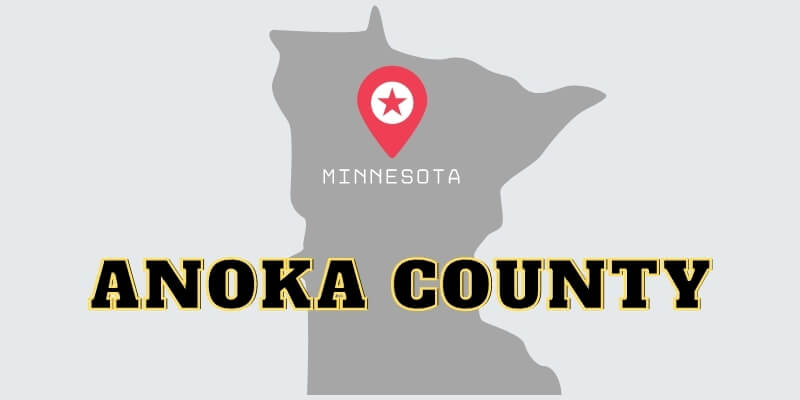 Need A Reliable Expert? You Can Count On Us!
When it comes to garage doors, it's amazing what our technicians can do in Anoka County. From installments to repairs, to replacements, we are extremely capable of providing whatever services you want whenever you want it. If you want any work done on your garage doors, then you know who to call, so don't hesitate. Write down our number and give us a call whenever you need help. We are always available to offer prompt and reliable service to you whenever you need it.
We Would Leave You Satisfied!
Is your garage door having issues you don't understand? Maybe the door won't move when you pull it? Maybe the rollers won't work? Or it makes frustrating noises when you try to pull on it? Well, what are you waiting for? Give us a call today. We deal in everything related to a garage door and would always be available to help you out.
So if you are in Anoka County and you are in need of any of our services, then be sure to give us a call and we would show up.
Highly Qualified Garage Door Repair At Your Service!
To get a reliable garage door repair in Anoka County is now very easy to do. Just pick up your phone and give us a call, we respond immediately. Whatever the issue is, we are always ready to lend a listening ear and eventually, a helping hand. Our technicians are so experienced and dedicated to giving you only the best services you have ever gotten. Remember to write our number down and give us a call whenever you need us.
Garage Door Repair In Anoka County, MN — We Are Always Available
For our clients who have businesses that keeps them busy during the day, we are always available to take your repair calls at any time of the day. We can work according to your schedule and make sure we grant you maximum comfort while giving you the best repair in Anoka County, MN you have ever received. Just remember to call our customer care line to book an appointment with one of your experienced technicians today.
Garage Door Near Me — Anoka County, MN
Anoka County is the fourth most populous county in the U.S state of Minnesota and Johnsons Mobile Garage Door Repair
is bringing their repair services to this pleasant city to help solve all your garage door repairman near me problems.
Zip Code: 55303