Anoka Garage Door Repair — Johnsons Mobile Garage Door Repair
Anoka garage door repair is bringing their expertise to you today. For all your Anoka garage door repair, installations, replacements, and maintenance call Johnsons Mobile Garage Door Repair to book an appointment. We offer only the best of Anoka garage door repair services.
Garage Door Service In Anoka, MN
We can handle all your Anoka garage door repair if you just bring it to us. At Johnsons Mobile Garage Door Repair
company, we are super dedicated to giving you the best Anoka County garage doors installation and garage door Anoka replacements, be it a sectional replacement or total replacements. We also offer garage door repair in Anoka services for your faulty garage doors, garage door openers, or garage door cables. Our garage door repair in Anoka, MN technicians are very professional and would make your experience with Anoka garage door repair a very memorable one.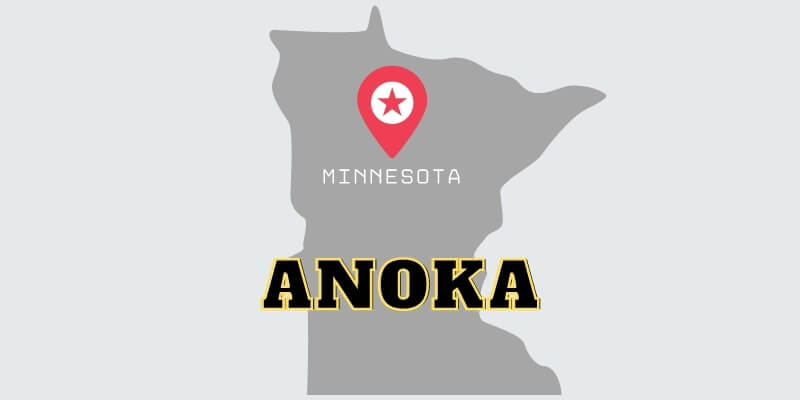 Anoka County Garage Doors — Always On Time
We are your on-time Anoka garage door repair company for anything relating to Anoka County garage doors repair. We deal in everything Anoka County garage doors and are always on time to help you with whatever you need. We have experienced technicians for repair, we also carry out replacement services for clients, we do installations, and even give maintenance ideas and routine checks.
Our services are very affordable for everyone and we know how important time is, and we always stick to it. Contact us today for the best of repair services.
Garage Door Anoka — The Best Amongst The Rest
Is it time to change your garage door Anoka? Or is the door opener faulty and needs repair? Then you have come to the right place. Our Anoka and Andover garage door repair services are reliable and you will find that to be true after patronage. We offer consultation immediately after a complaint is made. This enables us to know what the exact problem with your garage door Anoka is and how to go about the repair in the best way possible. Give us a call today and we would arrange an appointment for you.
Judith Rametta
7 reviews
Great Doors they installed are Excellent and Service is Quick. Power strike fried by opener and they came and fixed the next day!
Brandon fixed my garage door and it's now better than it was before. Very knowledgeable and took his time to make sure everything is right.
My garage door was broken. I experienced the same problem earlier, and it occurred again. I'm guessing the company who repaired it did a poor job. I had many bids and this was by far the lowest. Also, Ron responded quickly through excellent customer service and a kind gentleman.
Jon was right on time and very professional. He clearly explained what he was doing. I will recommend this company to anyone needing garage door work.
I'm beyond pleased with the service I received today. I called at 9am and the technician showed up within a couple hours. Jon H was friendly and explained everything he planned to do beforehand and then reviewed everything he actually did when he was done. The garage door opens & closes smoothly and quieter than before. He was also able to fix it to minimize the gap along the top. Thank you!
Garage Door Repair In Anoka — Flexible And Available Service
We offer quick garage door repair in Anoka solutions alongside every other Anoka garage door repair we render. We also understand that our clients go to work and need a comfortable meeting time, so we have made our garage door repair in Anoka service very flexible. Now our clients can call us and we would book them an appointment that's the most comfortable for them. All these we do just to put a smile on our clients' faces. This quality of service has pushed us to the forefront of garage door repair.
Garage Door Repair In Anoka, MN — Same Day Service
A faulty garage door poses a very big risk to you and your family, so we understand why you would want to have an Anoka garage door repair service on the same day. For us, we also offer same-day service for garage door repair in Anoka, MN and we would be more than excited to share this service with you if you give us a call.  Our garage door repair in Anoka, MN company understands the need for safety and is on the same page with our clients on that.
Garage Door Near Me — Anoka, MN
Anoka is a city and the county seat of Anoka County, MN, United States. It is also known as the Halloween capital of the world. For your garage door near me solutions, contact Johnsons Mobile Garage Door Repair
in the city today.
Zip Code: 55303
Anoka Garage Door Repair - FAQ
Garage Door Anover | Garage Door Anoka | Garage Door Centerville | Garage Door Circle Pines | Garage Door Columbia Heights | Garage Door Columbus | Garage Door Coon Rapids | Garage Door East Bethel | Garage Door Fridley | Garage Door Ham Lake | Garage Door Hilltop | Garage Door Lexington | Garage Door Linwood Township | Garage Door Linwood | Garage Door Forest lake