Bloomington Garage Door Repair Experts At Your Doorstep!
Bloomington garage door repair services are what we do. At Johnsons Mobile Garage Door Repair, we are known for quality work. We bring to the table the expertise of Bloomington door repair technicians. We are your one-stop for all your repair needs.
Garage Door Repair Service in Bloomington, MN
Johnsons Mobile Garage Door Repair renders an unmatched repair. Our knowledge of repairing Hennepin County doors spanned many years, which has earned us the competence with which we carry out repair in Bloomington, MN. Garage door function effectively when they are being handled by technicians who are specialists. If you are in dire need of a door repair, Johnsons Mobile Garage Door Repair services are at your beck and call always. Call us today.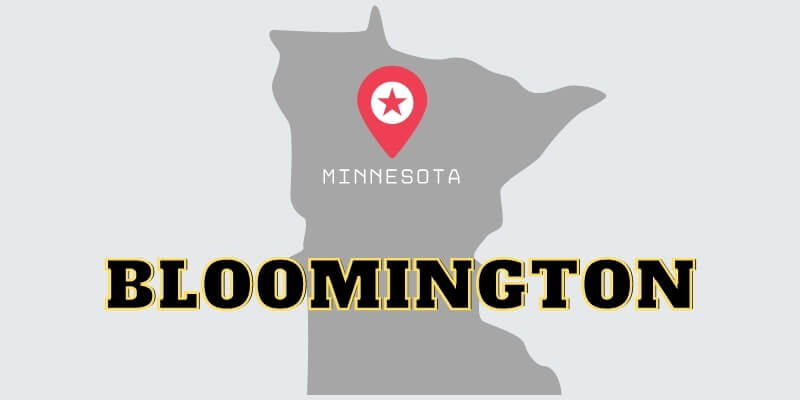 Hennepin County Garage Doors Not Working Effectively Or Has Stopped Abruptly?
The interesting thing about us is that having been around for years, we have gained a lot of experience with all types of doors including Hennepin county doors. Are your Hennepin county doors not closing? Or has it worn out? You don't have to be fright or worry about that. At Johnsons Mobile Garage Door Repair we have got you covered.  We don't only deal with repair but all types of doors. You can always look up to quality repair work from us.
A Repair Service You Can Always Trust!
We assured you that your door is in safe hands and with more competent technicians. There is no limitation to the range of services we provide for you in our repair service. It could be a repair, maintenance, or installation service. We are available for you to place your requests. The lifespan of a door can be determined by the maintenance culture put in place for such doors. Why not let us give you a thorough service today?
A Security-Assuring Service!
We are the suitable one expert for you and your family. If you are sceptical about your safety and that of your family, the fear is understandable but we reassured you of your safety because our team of expert are well trained and are greatly concerned about giving you quality repair work. A repair service can only get better and easier with us. We attend to every complaint of yours with care and attentiveness. Bloomington garage door repairman near me is here for you and your safety needs.
No one Handles It Better Than Us!
We are your ever-ready competent, and reliable repair service.  When we are given a call, our customer care agents respond swiftly and you are attended to politely. We get your order and organize ourselves to provide you with the repair service. Our experienced technicians on the ground will handle all problems relating to your door. Garage door repair in Bloomington, MN can only get better with us in terms of your safety, trust, and fees.
Garage Door Near Me - Bloomington, MN
Bloomington, MN is the fifth largest city in the state of Minnesota, U.S. Johnsons Mobile Garage Door Repair has got all your door needs in the city. You can call us for your door near me needs and we will be right at your location in no time.
Zipcodes: 55420, 55425.