Eagan Garage Door Repair: Ensuring Safe and Smooth Operations
Doors are more than just entryways; they guarantee security and privacy. Especially when it comes to garage doors, their smooth operation is vital for safety. Imagine getting late for work and your garage door refuses to open. Or worse, it gets stuck midway. At Johnsons Mobile Garage Door, we understand the urgency and importance of such situations. That's why our Eagan Garage Door Repair services are prompt, efficient, and tailored to meet your unique needs.
Unmatched Garage Door Repair Services in Eagan
Eagan, with its bustling neighborhoods and tight-knit community, deserves top-tier services. Garage doors, being an integral part of homes here, are no exception. Whether it's the wear and tear from our city's varying weather conditions or a mechanical glitch, our team is equipped to handle it all. Johnsons Mobile Garage Door takes pride in delivering the best garage door repair services in Eagan, ensuring residents face no hiccups in their daily routines.
Our services include:
Broken spring replacement

Opener repairs and replacements

Door panel replacements

Off-track door repairs

Regular maintenance and check-ups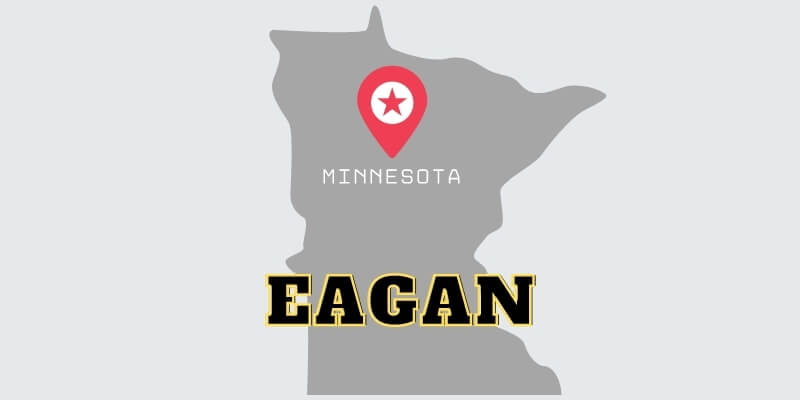 Swift Spring Replacement in Eagan
When your garage door spring breaks, it's more than an inconvenience; it's a safety concern. Springs play a crucial role in ensuring your garage door operates smoothly. Over time, these springs wear out, causing them to snap unexpectedly. Recognizing the signs early, like uneven door movement or excessive creaking, can prevent potential accidents. Don't compromise your safety. Contact a professional immediately to get a swift and reliable spring replacement. Want peace of mind? Act now!
Reliable Opener Repairs & Replacements
The opener is the heartbeat of your garage door system. If it malfunctions, your door may refuse to open or close properly, leading to security concerns. Whether it's a minor glitch or a need for a complete replacement, it's essential to address opener issues promptly. Eagan residents, remember that immediate action can save you from bigger problems down the road. Need expert intervention? Reach out today!
Eagan's Top Choice for Door Panel Replacements
Every part of your garage door matters, especially the panels. They not only ensure the door's functionality but also contribute to your home's aesthetic. Weather conditions, accidental damages, or simply time can deteriorate them. When you notice your door panels looking worn out or damaged, it's time for a change. Enhance your home's curb appeal and security with our expert door panel replacements. Ready for a revamp? Let's get started!
Off-Track Door Fixes Right Here in Eagan
A garage door off its track is more than a nuisance; it can be a hazard. This issue can arise due to obstructed tracks or any sudden force on the door. If not addressed, it could lead to further damages or even injury. Eagan homeowners, be vigilant and get such issues fixed at the earliest. Trust in experts to realign your doors. Facing an off-track crisis? Call for assistance now!
Garage Door Near Me Eagan, MN
Johnsons Mobile Garage Door is committed to serving the Eagan community, ensuring our neighbors have top-tier garage door services close to home. From routine repairs to emergency needs, we're here for you. With deep local knowledge, we promise timely and efficient service. When it comes to your garage door concerns in Eagan, rely on Johnsons Mobile Garage Door. Need local experts? Get in touch today!
Zipcodes 55121, 55122, and 55123
Eagan Garage Door Repair - FAQ