Eagan Garage Door Repair - Top Quality Service
Eagan garage door repair of the highest quality is brought to you by Johnsons Mobile Garage Door Repair. At Johnsons Mobile Garage Door Repair, we've got the best technicians, top rates, and the best repair service money can buy. For quality repairs, call us.
Garage Door Service in Eagan, MN
Johnsons Mobile Garage Door Repair guarantees you the best in Eagan garage door repair from the best technicians you can find. We are the top experts in Dakota County garage doors, so you can trust us when we say we are the garage door service provider you should trust. We offer installation, removal, and repair – you can reach us with the touch of a button. Call us the No.1 service for garage door repair in Eagan, MN.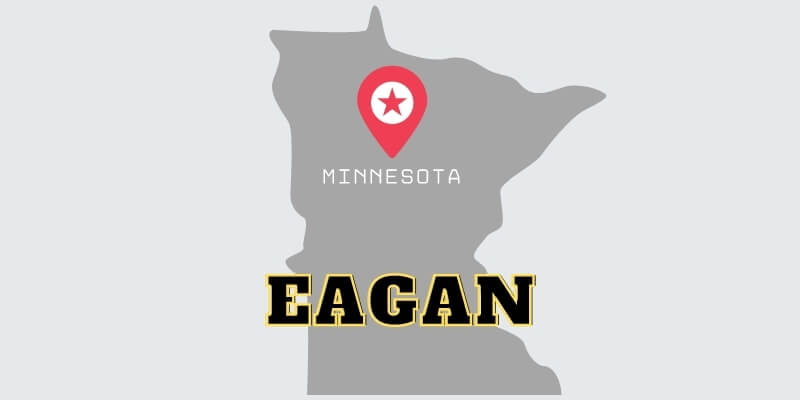 Take Advantage Of The Best Garage Door Service
At Johnsons, the top garage door repair service, we believe in service, quality, and customer focus. What this means is that we promise to always put you first, and to give you the best quality garage door service that money can buy. We take your experience of us very seriously, so you will always find us attentive, courteous, and time-efficient. We promise that as your garage door service provider, we will always solve your garage door problems with-out stress, and leave your garage door stronger than we met it.
We're The Top Experts on Dakota County Garage Doors; You Can't Settle For Less
Our gifted and extensively trained technicians are the best when it comes to Dakota County garage doors, and that's no empty boast. It doesn't matter the type of garage door you've got. If it's not working, just call your No.1 Eagan and Burnsville garage door repair service and we'll fix it with speed and accuracy. You can also count on us for expert advice on maintenance of your garage door, up to the kinds of lubricant to use and not use. Call Johnsons, your experts on Dakota County garage doors.
We're As Close As The Touch Of A Button!
You don't ever have to wait long hours for repairing a garage door. All you need to do to get the best Apple valley garage door repair service is to call us or make an order on our site and we'll be with you in a jiffy. We value your time, so we are always punctual and quick without sacrificing quality. So pull out your phone and hit us up either by dialling our numbers or ordering on our website for repair services.
Your Neighbors Depend On Us For Quality Repairs. They Can't All Be Wrong
Okay, maybe you suspect this is all just hype and we're not No.1 in Eagan garage door repair. Take a survey of your neighbors and you'd be surprised how many of them have used our ser-vices before. We are the premier plug for garage door services because to us, you are more than a customer; you are part of the family. So don't be in doubt; you can trust us for the best experience.
Garage Door Near Me Eagan, MN
Eagan is a city in Dakota County, MN with zipcodes 55121, 55122, and 55123. To contact Johnsons Mobile Garage Door Repair, all you need to do is google 'garage door near me' and anywhere you are in Eagan, MN we will reach you and handle your garage door issues.
Eagan Garage Door Repair - FAQ