#1 Maple Grove Garage Door Repair Team!
Maple grove garage door repair with top quality and top rates is just one click away. Call us at Johnsons Mobile Garage Door Repair MN for all your repairs. Think of repair experts, think of us. Contact us!
Garage Door Service In Maple Grove, MN
Never get stuck fighting your garage door. Johnsons Mobile Garage Door Repair is your plug for Maple Grove Garage door repair. Get the best rates and quickest turnaround times for repair on Hennepin County garage doors and installation of your garage door. Contact us anytime and we will be right there for repair in the city. So, if you're stuck in your garage and the door won't open, call Johnsons Garage Door Repair for all repairs in the city.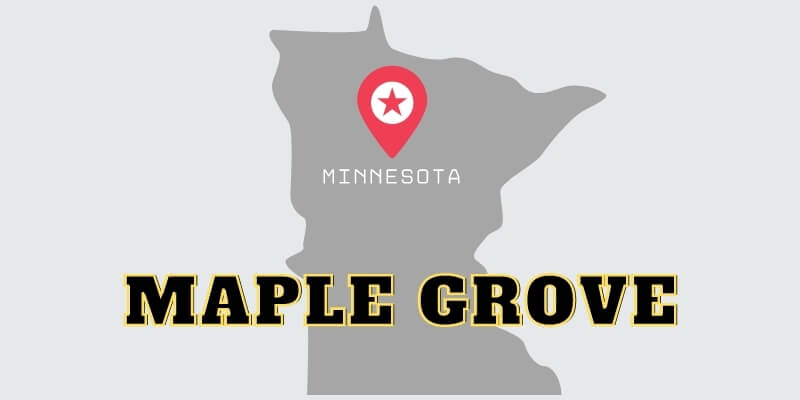 Hennepin County Garage Doors - Let's Help You Get To Work In Time!
Now imagine you woke up a bit late after a wild night out, got ready for work and now the garage door won't open. Don't panic. Hennepin County garage doors now have the quickest and the best repair service in Johnsons Mobile Garage Door Repair. All you need do is call or visit our website and order, and we will send you a technician. You can ask around; mention Maple Grove and Loretto garage door repair, and we are the first name that comes up. Make us your plug, for Hennepin County garage doors.
If It's Broken, Let's Help You Fix It!
We are your garage door plug. If you need your garage door removed, we've got you. If you need a new one installed, we've got just the technician for you. It doesn't matter what kind of garage door you have, we've got the technicians for it, and we will get it done quickly, clean, and at the best rates. Maple Grove garage door repair is easy and safe in our hands: we are your garage door service plug.
Buzz Us For The Best Service, Any Time!
If you need something fixed, you call in the experts, yes? Garage door repair in Maple Grove has never been easier. Now you can phone us or make an order here on our website and we'll be right there in no time. Our technicians are your best bet for repairs. So if your garage door is stuck, you know who to call. Pick up the phone and contact us; we are your plug for pro repairs in the city.
You Can Always Rely On Us!
We are the top dogs in garage door repair and we are just one call, or one click away. If you are new in town and you're looking for repairs, just ask the neighbors and they'll tell you. We are the first people you should call, and you'll get the quickest response and the best service with us. We are the number one experts, and we are at your service. Contact us anytime.
Garage door near me - Maple Grove, MN
Maple Grove is a fast growing city in Hennepin County, Minnesota with an estimated population in 2019 of 72,622. It is here you'll find Johnsons Mobile Garage Door Repair to provide you with that "garage door near me" service you so desire. Call now for your garage door needs.
Zip code: 55311 and 55369.
Related Searches: Johnsons garage door repair, Long Lake garage door repair, maintenance, Hopkins garage door repair and more…
Maple Grove Garage Door Repair - FAQ