Reliable Savage Garage Door Repair
When it comes to ensuring the safety and functionality of your garage door in Savage, the importance of professional repair services cannot be overstated. Johnsons Mobile Garage Door understands this and is dedicated to providing unparalleled repair services to all Savage residents. With years of experience in the industry, our team of Savage garage door repair experts prides itself on quickly diagnosing and fixing garage door issues, ensuring you enjoy seamless operation for years to come.
Our Garage Door Repair Services in Savage
Take advantage of the best Savage and Jordan garage door repair services and get the best value for your money.
For the community of Savage, having a reliable garage door isn't just about convenience; it's about safety and security. At Johnsons Mobile Garage Door, we've built a reputation for being the go-to experts for garage door repair in Savage. Our comprehensive services cover everything from minor tweaks to major overhauls. Moreover, we are always up-to-date with the latest techniques and tools, ensuring that residents in Savage receive only the best in terms of service quality and efficiency. Services Offered:
Broken spring replacement
Garage door opener repair and replacement
Door panel replacement and repair
Garage door cable and track repairs
Routine maintenance and inspection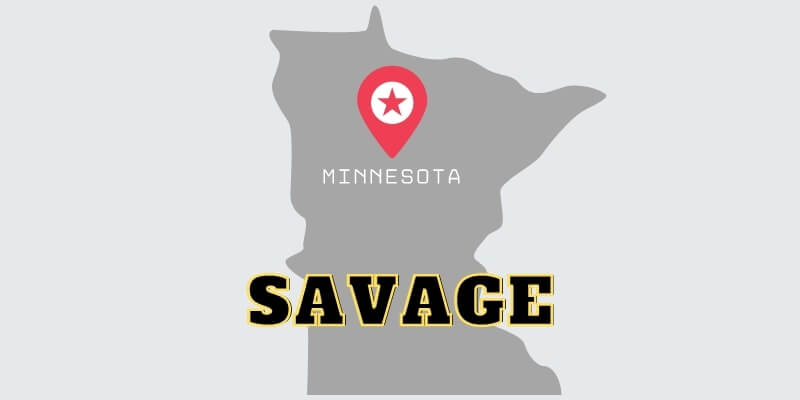 Swift Broken Spring Replacement
A broken spring can render your garage door inoperable. The tension in these springs makes them essential for lifting and lowering your door. Don't let a snapped spring disrupt your day. Our team is equipped with the skills and tools to replace it swiftly and safely. For seamless garage door functioning, it's crucial to get that broken spring addressed immediately. Need immediate assistance? Reach out now for prompt and efficient broken spring replacement.
Expert Garage Door Opener Repair & Replacement
The heart of your garage door system is the opener. When it falters, so does the efficiency of your entire system. Whether it's a minor glitch or a complete breakdown, we're here to help. Our technicians have a deep understanding of various opener models, ensuring quick diagnostics and repairs. Considering a new garage door opener? Let us guide you in choosing and installing the best fit for your needs. Contact us today for unparalleled garage door opener services.
Door Panel Replacement & Repair Mastery
The cables and tracks of your garage door play a silent yet vital role. A misaligned track or frayed cable can hinder your door's smooth movement. Our team is trained to spot these issues and correct them with precision. Regular check-ups can also prevent these from becoming major problems. For flawless garage door movement every time, trust our experts. Ready for an assessment? Get in touch for a comprehensive check-up.
Precision in Cable and Track Repairs
Wherever you are in Savage or its surroundings, never hesitate to call us for garage door repair in Savage, MN. We are Savage garage door repair – our service is available everywhere in Scott County. We can assure you that when you call us, you won't have to wait for long; we are always near you and ready to respond very speedily when you call. So call us anytime you need garage door repair in Savage, MN, and rest assured we will get to you pronto.
Garage Door Near Me Savage, MN
For residents of Savage, ensuring the reliability of your garage door is paramount. From broken springs to misaligned tracks, Johnsons Mobile Garage Door has established itself as the go-to solution. Our commitment is to the community and ensuring every garage door operates as smoothly as the day it was installed. Searching for "garage door repair near me"? Look no further. Contact Johnsons Mobile Garage Door for top-tier service.
Zip code: 55378
Related Searches: Garage door repairman near me, replacement, maintenance, makeover and more…
Savage Garage Door Repair - FAQ