#1 Garage Door Repair Company
Offering High-Quality Garage Door Repair and Services in Minneapolis
Call us Today
Best Garage Door Service Provider
Offering Superior Quality Repair and Installation in Minneapolis
Call us Today
Johnsons Mobile Garage Door Repair Burnsville
Welcome to Johnsons Mobile Garage Door Repair, where we take pride in serving the residents of Burnsville with superior garage door repair services. Our crew is committed to ensuring that your garage door operates smoothly and efficiently. In addition, we provide a stress-free service from start to finish, so you don't have to worry about a thing. Get in touch with us today for the premier Burnsville garage door repair service!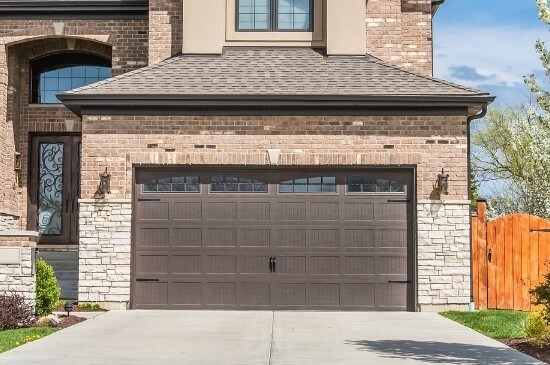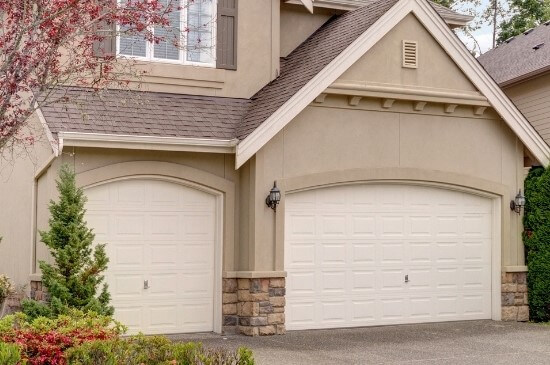 Our Professional Garage Door Services In Burnsville, MN
Johnsons Mobile Garage Door Repair provides comprehensive garage door repair services, including opener and spring repair, track replacement, and broken cable repair. Do you have trouble opening or closing your garage door? To keep your garage door operating smoothly and safely, we provide opener and spring repair services. Do you have a broken garage door track? Our crew can replace the damaged track and restore proper operation to your garage door. Contact us today and let us take care of all your garage door Burnsville needs!
Garage Door Openers Repair & Installation
A broken garage door opener is not just an inconvenience, but also a potential threat to the safety of your loved ones. Here's when the expertise of Johnsons Mobile Garage Door Repair Burnsville comes in handy. Our professional staff is committed to delivering first-rate garage door opener services, including repairs for broken motors, chains, and belts, as well as problems with remote controls.
We also offer new opener installation to enhance the operation and safety of your garage door. Contact us today to schedule an appointment and see how our services can benefit your garage door system.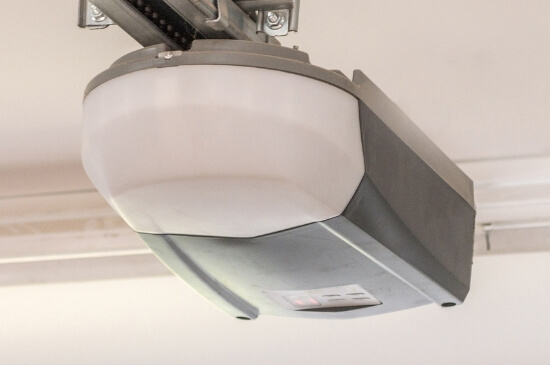 Garage Door Springs - We Only Offer The Best Springs In Burnsville
We understand that garage door springs are extremely important for the correct functioning of garage doors. If you're curious about how we make sure that all our garage door springs work perfectly, then all you need to do is contact us.
Our customer service team will be more than happy to explain to you how we've developed amazing protocols at Johnsons Mobile Garage Door Repair Burnsville to ensure continued quality. Our team is here to help you in any situation possible, so don't be shy to reach out to us as we're always on the lockout to help!
Garage Door Repair Burnsville Services
Garage Door Installation- Same Day Installation Available!
We offer same-day garage door installation services for all our customers. We believe in providing our customers with quality services that will allow you to come back to us multiple times. See, we think that it is our duty to provide our customers with high-quality services which they can utilize at all times.
So, when you call Johnsons Mobile Garage Door Repair for garage door installation services, you'll be delighted to know that we have a great same-day installation option available for you. You could, of course, choose another date but the option is there to make your life easier.
Garage Door Replacement At Your Doorstep In No Time!
If you've broken your garage door or are having issues that require a garage door replacement, then we at Johnsons Mobile Garage Door Repair are more than happy to provide you with Burnsville's most unique garage door replacement service.
Unlike other garage door companies, we come over to your home after speaking to you at length about the issues you're having with your garage door. This allows us to see the bigger picture so that the garage door we're installing as a replacement does not have the same issues as your previous one.
Garage Door Near Me Burnsville, MN
Burnsville is a city in Dakota County, Minnesota. It has a population of roughly 61,000 and is a suburb of the Twin Cities. If you live in Burnsville and searching for "garage door repair near me Burnsville", Johnsons Mobile Garage Door Repair is here to help.
Zipcodes: 55306, 55337
It's clear that Johnsons Mobile Garage Door Repair is the company you want to work with in Burnsville. With our commitment to quality and reliable services, there's no reason to hesitate in contacting us for all of your garage door needs. We take pride in offering exceptional work and fast solutions to any problem you may be experiencing. Working with us means you're in good hands and can expect nothing short of the best service. Don't wait any longer, let us help you today!
General Maintenance - Top-Rated Services
General maintenance should be a key aspect of a garage door. It is rare for garage door repair shops to be able to handle every issue. The garage door repair company in another city probably won't be as good. You'll have no trouble if Johnson's Garage Door offers you such general maintenance services. We will resolve your problems as quickly as possible with our garage door repair in Burnsville. You may call us, and we will be glad to assist you. Our company is a highly regarded company that can manage all the issues for your garage door general maintenance.
Install Garage Door - Take Advantage Of Premium Assistance
Johnson's Garage Door is a true professional. We will perfectly deal with you to install garage door. You can rest assured that we will do it right the first time. Our garage doors are simple to install. Our professionals can respond to your specific concerns and provide you with the best garage door solution. Don't hesitate to call us if you want to install garage door in Burnsville, MN. We offer affordable home services you can trust. At our company, we take customer satisfaction very seriously.
Install Opener - No One Can Deal You Better Than Us
One of your house's most important areas is the garage. That is why you should install opener for your garage doors. If you fix anything in the garage, you should have an opener. Your garage may serve as a storage space for your cars or practicing driving. At Johnson's Garage Door, we have seen many garage doors that are difficult to open or close; some are jerky. Our experts in Burnsville, MN, can help you fix or install opener if you are experiencing any of the issues mentioned above.
Repair cables - We Re The Best In Our Services
The search for proper help has become more difficult lately. You might have noticed that the excellent team you know charges too much to repair cables. We are here to help you, and our repair cables team in Burnsville, MN, is affordable for you. Johnson's garage door service professionals can repair cables to the highest standards to keep you secure. We can fix any garage door problem as long as it relates to your garage door. Give us a call at this moment and be safe with our utmost and excellent services.
Repair Garage Door - Top-Notch Garage Door Repair Services
As a matter of fact, we understand the need for our clients to have help with garage doors. You don't need a loan to repair garage door with us. Consequently, our prices are low. Johnson's Garage Door Repair strives to make its services available to everyone. We are here to assist you no matter what your needs may be. We will of course help you with your garage door. Our company is the competent choice if you need repair garage door services in Burnsville, MN. In order to meet the needs of our clients, we always strive to work hard.
Repair Gate - We Always Try To Give You Safety!
Many stores in Burnsville, MN, will offer repair gate services. However, they will not take advantage of their resources or their time. Most stores don't care if they spend a lot of time or money on a simple fix. We can assure you that we are very effective when we repair the gate at Johnson's Mobile Garage Door Repair. Since we can repair the gate effectively, it won't take long. You can rest assured we will complete the job as soon as possible. Our company wants to serve you in a very effective way.
Repair rollers and tracks - Keeping up with the Trends
It is always better to use a professional for garage door rollers and track services in Burnsville, MN. The repair rollers and tracks team at Johnson's Mobile Garage Door Repair is composed of highly experienced and hard-working individuals who always strive to please their customers. You can rely on them to provide you with exceptional repair and conservation services. Test it out and contact our repair team today! After you experience our incredible service, you will never go back! Whenever they run into a problem, our customers always return to us.
Replace door panels - Always At Your Service
Johnson's Mobile Garage Door Repair carries all garage doors to replace door panels. To learn more, visit our website. You can choose from a variety of materials. Our professionals are always ready to help. There is a wide variety of garage door types, and then installation and replacement door panel services are on. Customers of the company receive preferential treatment and the best products. In Burnsville, MN, customer satisfaction is our top priority. Give us a call today—thanks. Our unbeatable and reasonable services are enough to replace panels without any difficulty.
Replace opener - You Need More
Is it a good idea to leave your garage opener wide open? Do you realize that taxis serve as an access point for burglars and intruders? We provide a wide range of installation services, from installing a new door to replacing openers and windows and helping to beautify your home. We provide home remodeling and repair services under one roof. Our rates are very reasonable, and you can make your own choice without being pressured at Johnson's Mobile Garage Door Repair in Burnsville, MN. You can also visit our website to see our beautiful selections to replace opener.
Replace springs - Service You Can Rely On
The needs of every client are different. No one can afford to pay a fortune to replace springs. You are fortunate that you will not need to spend much on our spring replacement services in Burnsville, MN. We offer affordable prices. Regardless of the difficulty, you may face, we want to make sure you can afford to hire us. Let us handle your garage door spring. In no time at all, you'll be able to replace springs. Our customer care team at Johnson's Mobile Garage Door Repair will be able to assist you.