Rosemount Garage Door Repair — Johnsons Mobile Garage Door Repair
Rosemount garage door repair is a fast and friendly company brought to you by Johnsons Mobile Garage Door Repair to give you the best of Rosemount garage door repair services. You can give us a call for anything Rosemount garage door repair service.
Garage Door Service In Rosemount, MN
Johnsons garage door is your one-stop for everything Rosemount garage door repair. We are experienced in dealing with everything Dakota County garage doors, garage door Rosemount, booking appointments for your garage door repair in Rosemount, and making sure our garage door repair in Rosemount, MN technicians get to you on time for fast and prompt service. We also understand that our clients are business people who might not be available at some hours during the day, so we have made our services very flexible to accommodate you whenever you are free.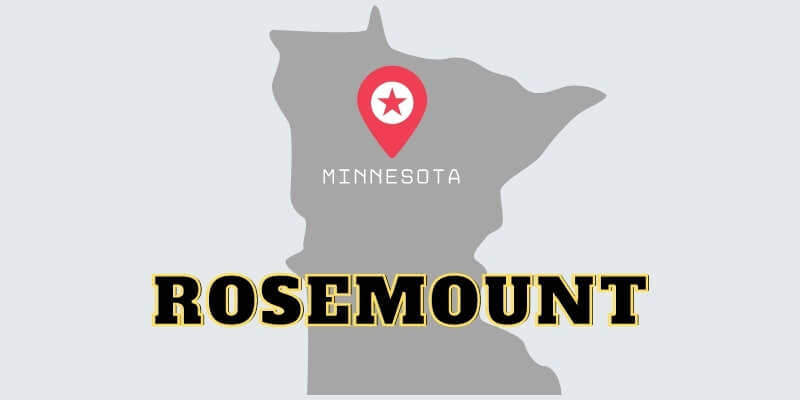 Dakota County Garage Doors — Excellence At Its Peak
The quality and general outlook of your Dakota County garage doors will positively or negatively affect the look of your whole garage. For this to work well, you need the professional services of a Rosemount garage door repair technician to make your Dakota County garage doors look beautiful. We are ever ready to help you through your garage door installations, repair, replacements, and even with your garage door openers and cables. We offer reliable services and you can always trust us to give you the highest quality of garage door repair.
Garage Door Rosemount — Always Willing To Help
We do more than take pride in all the garage door Rosemount services that we offer. This is because our previous clients have left nothing but glowing ratings for our services and we want you to also enjoy some of this premium Rosemount garage door repair service.
We know how hard it is to find a company that offers quality, professionalism, and almost flawless records to help you in all your garage door Rosemount repairs, but look no further because we are now for you. Pick up the phone and call us today. 
Judith Rametta
7 reviews
Great Doors they installed are Excellent and Service is Quick. Power strike fried by opener and they came and fixed the next day!
Brandon fixed my garage door and it's now better than it was before. Very knowledgeable and took his time to make sure everything is right.
My garage door was broken. I experienced the same problem earlier, and it occurred again. I'm guessing the company who repaired it did a poor job. I had many bids and this was by far the lowest. Also, Ron responded quickly through excellent customer service and a kind gentleman.
Jon was right on time and very professional. He clearly explained what he was doing. I will recommend this company to anyone needing garage door work.
I'm beyond pleased with the service I received today. I called at 9am and the technician showed up within a couple hours. Jon H was friendly and explained everything he planned to do beforehand and then reviewed everything he actually did when he was done. The garage door opens & closes smoothly and quieter than before. He was also able to fix it to minimize the gap along the top. Thank you!
Garage Door Repair In Rosemount — Affordability For Everyone
For all your garage door repair in Rosemount, you can contact us today for proper handling. Expect professionalism, quality, speediness, and excellence from us as we work on all your garage door repair in Rosemount. Our Rosemount and New Trier garage door repair service, although premium, is very affordable for everyone. We know how important it is to have a garage door in great working condition and we want to make this comfortable attainable and accessible for everybody without being partial. To enjoy our amazing and affordable service today, then give us a call.
Garage Door Repair In Rosemount, MN
A faulty garage door is more than just a physical abnormality, it poses a huge physical risk to every occupant of the said home and immediately any fault is detected, a Rosemount and Miesville garage door repair technician should be called. Whether you need a special type of repair, parts or sectional replacements, maintenance, we are here to provide for all your garage door repair in Rosemount, MN services. Do not miss out on this amazing offer, dial our customer care line right now to enjoy the best in garage door repair in Rosemount, MN service today.
Garage Door Near Me — Rosemount, MN
Rosemount is a city in Dakota County, MN, United States, in the Twin Cities Metropolitan Area. Johnsons Mobile Garage Door Repair is now in the city for all your garage door solutions. Contact them for all your garage door near me repairs.
Zip Code: 55068
Rosemount Garage Door Repair - FAQ